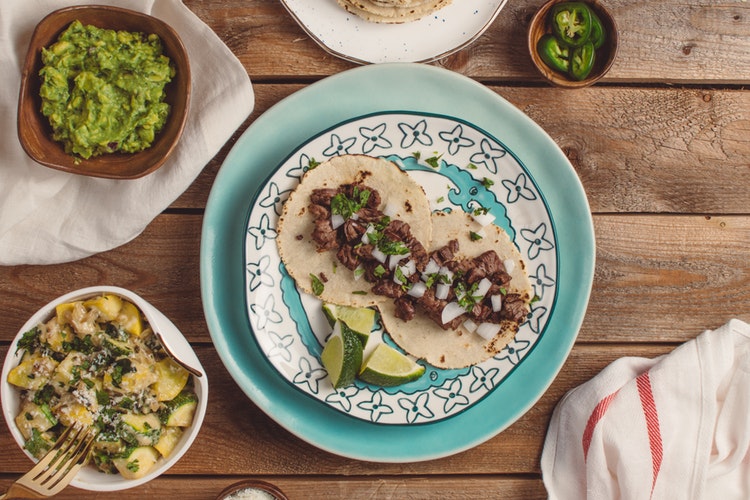 Tacos are a trendy food item in the United States. The recipes came to America in the early 1900s, and shortly after that, tacos became a country-wide trend. In 2019, these delicious treats are an affordable meal that a majority of people indulge in weekly on 'Taco Tuesdays.'

There is even a national day for taco eating declared on October 4th of every year to celebrate our love for tacos as the popularity grows! According to NationalTacoDay.com, Americans ate over 4.5 billion tacos in the past year. So if you are getting hungry and have a craving for tacos visit High Tide Taco Bar for some tacos in Farmingdale.
Tacos are a big deal. Tacos have held a steady reputation as a fun and affordable meal option since their inception in America, and there has been an increase in the amount of estimated tacos consumed per year. If you're one of those people who love to eat tacos and is looking for tacos in Farmingdale, try out High Tide Taco Bar! We enjoy tacos just as much as you do, and for so many reasons.
Reasons To Love Tacos
They are an affordable meal option
They are family friendly
They are portable and easy to eat
They add some spice to your day
They attract new friends who also love tacos
They are fun and easily customizable
They provide all your main food groups
They are DELICIOUS!
Why High Tide Taco Bar?
If you're looking for the highest quality tacos in Farmingdale, NY, come down to High Tide Taco Bar. We customize your tacos and offer a wide variety of different taco fillings and toppings that we guarantee you'd love. You love tacos, and we love tacos. It's a no brainer! We want the popularity of tacos to keep growing as our customers, and people all over the world continue to indulge in one of the most delicious foods of all time.